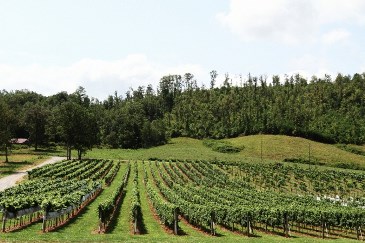 Upper Hiwassee Highlands (AVA)
Bi-State Upper Hiwassee Highlands an AVA
In the southern Blue Ridge Mountains of North Carolina and Georgia vineyards are small and few, yet the establishment of the Upper Hiwassee Highlands could bring much more.
by Roger King
August 6, 2014
---
<!>American Viticulture Areas are not as well established in the South Eastern United States, nor as prolific as might be found in the West. Yet there is a slow steady expansion as wine becomes more expansive as a desired consumer beverage and pioneers keep exploring. The new Upper Hiwassee Highlands AVA, which spans a small part of Northern Georgia and Western North Carolina, is a symbol of that expansion and evolution. It is the fourth AVA approved in North Carolina and the first AVA approved in Georgia.

The new AVA is comprised of a large 690 square mile area totally within the upper Hiwassee River basin, yet it currently produces from just 54 acres of vines now present. With the establishment of the AVA there are hopes another 75 acres will be planted within the next 5 years. The 26 existing vineyards are obviously small in scope.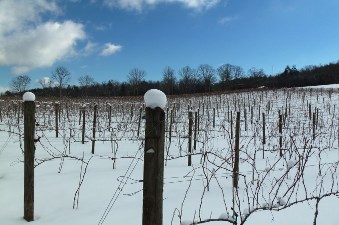 With elevations running up to 2,450 feet this is a mountainous region at the southern end of the Appalachian Mountains, specifically the southern reach of the Blue Ridge Mountains. Winters can produce snows. Soils, topography and growing season temperatures allow for cultivation of multiple grape varietals of Vitis vinifera, French-American hyrbrids and some native American grapes. That is not that common to see all three of these vine categories actively growing in the same area. Norton is well represented along with Chardonnel, Merlot, Cabernet Sauvignon and other vinifera, while the native Muscadine (Vitis rotundifolia) has been used in sweet wine since the first days of colonization.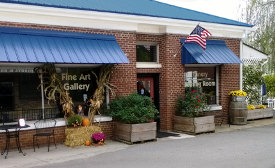 Much of the winery activity is in and around Murphy, North Carolina (Calaboose Cellars, Cherokee Cellars, Valley River Vineyards and Nottely River Valley Vineyards), while the only Georgia winery, Hightower Creek Vineyards is in the area of Hiwassee, Georgia. In 1942, the TVA constructed a 2,950-foot earth-and-rock dam across the Hiawassee River, forming Lake Chatuge.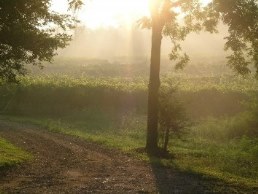 Being in the river valley basin often brings cooling foggy mornings that help preserve bright acidity and a sense of minerality in the wines of the region. Grapes are often sourced from the Yadkin Valley AVA for North Carolina wineries. With the new AVA designation more emphasis should be put to wines from this appellation.
Photos courtesy of Nottely Wine and Cherokee Cellars.